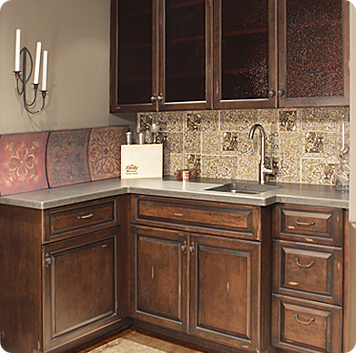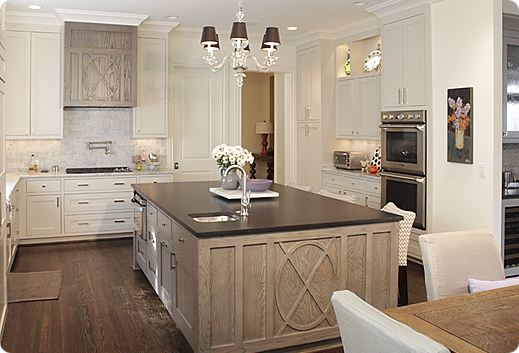 We sell the best cabinetry in the industry with innovative designs, quality craftsmanship and professional installation at a reasonable price!
Anderson Cabinet, LLC specializes in the finest handcrafted and factory cabinetry built from the highest quality, raw materials available including hardwoods, veneers and other materials. Perfect for your home, wherever storage and custom-fitted furniture is needed - from kitchens, islands, pantries, living rooms, bathrooms and wine cellars, to hallways, offices and mantels. We never compromise on the proven fundamentals that make our handcrafted and factory cabinetry so superior to our competitors. Read about the Anderson Cabinet Team.
With Anderson Cabinet, you're assured of beautifully built cabinetry that meets your needs, style and budget. While you explore our Project Gallery, we invite you to consider the diversity of our custom and factory cabinetry and all the wonderful accessory resources that brings it all together! View our Product Selection, we will help you coordinate styles and finishes that are both beautiful and durable. You'll realize why Anderson Cabinet is unsurpassed in creating the most well-constructed cabinetry for all your needs.
Anderson Cabinet is proud to serve middle Tennessee and works closely with home owners on both new construction as well as renovations. We are always here to please even the most discriminating client with understanding and care for their individual needs, while keeping their budget in check.
Call 615-872-0765 or contact us for an estimate and let our experienced and highly knowledgeable professionals help you with all your cabinet needs!